International Stoneworks exhibits at BOMA International in San Antonio and Houston BOMA Building Expo 2018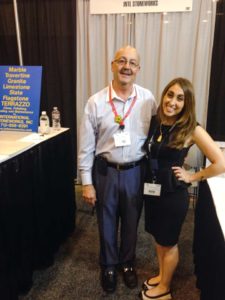 International Stoneworks, Houston's premier natural stone restoration and maintenance business, will exhibit at BOMA International Conference & Expo as well as Houston BOMA Building Expo.
The BOMA International Conference & Expo will take place in San Antonio June 23 to 26 and the Houston BOMA Expo will be May 17. International Stoneworks will convey its knowledge and passion for stone care and stone restoration.
Rawi and Jacqueline Tabbah will discuss stone restoration and maintenance and how it benefits Class A Buildings. The father-daughter team will also give product and service recommendations on how to correctly maintain natural stone surfaces.
Known for its comprehensive exhibits for new products, information and technologies, The BOMA Conferences serve as a valuable resource for property managers, engineers, building owners and architects. Those visiting International Stoneworks' booths will come away with a distinct advantage over their peers.  They will have the opportunity to learn how to avoid the pitfalls that one can encounter when maintaining natural stone.
"I have exhibiting at the Houston BOMA Expo before, but this is my first time exhibiting at BOMA International. Stone care is such an essential element in building maintenance and I look forward to imparting product advice and service recommendations for this luxury material. I look forward to meeting new acquaintances and seeing old friends. I've been in the stone business for 36 years and I have dealt with a variety of challenging stone care jobs. I look forward to sharing this knowledge," said Rawi Tabbah.