Leathered Finish Countertops
For those of you who like a patina finish with a flare, a leathered countertop seems to be the way to go! Stone countertops with a leathered finish have a little texture and a little shine. These tops are not totally honed/flat and they certainly don't have a high gloss either.
The good news is many different types of stones can be fabricated to have a leathered finish. Not sure if you want limestone or granite countertops? Check out our blog, "Which Stone Should You Choose For Your Countertop."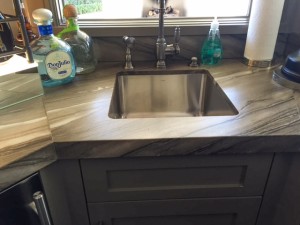 Quartzite
Quartzite is a natural stone (not to be confused with the man-made material, Quartz). Quartzite for the most part, is a durable natural stone, which makes it a good choice for high traffic areas, such as kitchen countertops and commercial surfaces. People like quartzite because it has many of the beautiful variations that marble has. This stone can be honed or polished depending on your taste. Keep in mind, certain quartzites are prone to acid etching and others are not.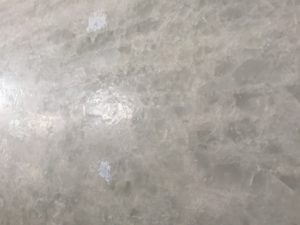 "Wood" or "Stone" Porcelain Tile
It really is amazing how the new generation of porcelain tile really does look like natural wood or stone! This material is popular because it is practical from a maintenance stand point, very easy to clean with a solution of Lavenet neutral cleaner. You may have to look twice to realize that the tile is not a natural material!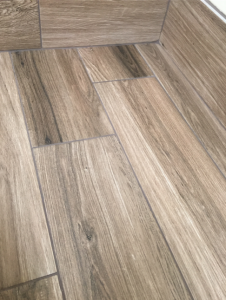 An Educated Buyer
You, my educated customers, are also a 2017 trend! You really are doing your research before you purchase and I applaud you for that. Whether you go with a honed marble kitchen island or a leathered black granite bar top, I have noticed that you are interested in not just the look of your stone, but also how to take care of it. Way to go! International Stoneworks is here to assist you and educate you in stone care, so don't hesitate to contact us if you need advice.