I answer many questions concerning stone sealers on a daily basis. Over the next few weeks, I will be posting the most common misconceptions about sealing natural stone and grout. A large part of our business is educating our customers and we want to help you have a better understanding of what it means to protect and seal your stone investments.
Myth: Sealing makes the stone surface shiny.
There are two types of sealers: impregnator sealers and topical coatings.
Impregnator sealers, which we typically use, go into the pores of the stone and repel liquids like water, coffee, tea, grease, oil, etc.
We use impregnator sealers on stones that we can polish naturally, such as marble, granite, limestone, travertine, and onyx. That way, any shine that you see on the stone is coming from the stone itself because we restored the stone using fine polishing abrasives. The impregnator sealer does not change the appearance of the stone; it just protects it.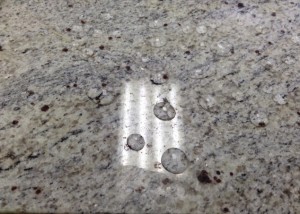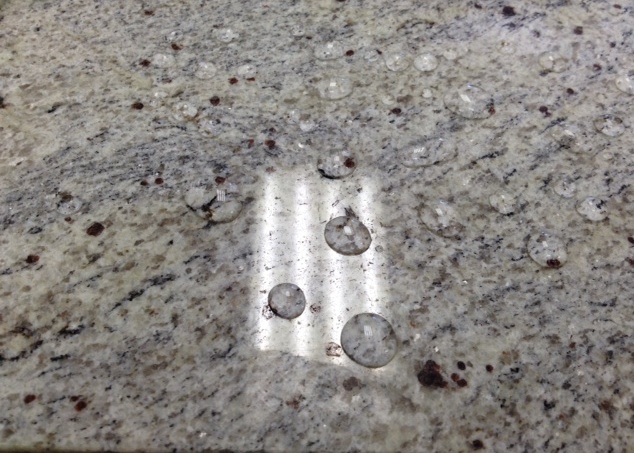 Topical sealers, coatings, and waxes stay on the surface of the stone and do add some shine. We would use a topical sealer if a customer wanted to add shine on a surface that cannot be naturally polished, like flagstone, slate, and Saltillo tile for example.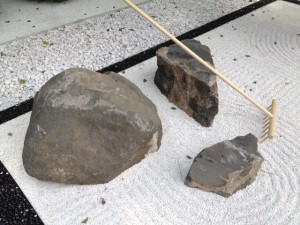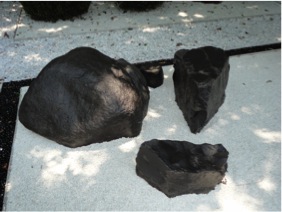 Myth: Sealing will protect my stone surface from just about everything.
No impregnator sealer, no matter how many applications of that sealer, will stop the AAA's: acid, ammonia, and alcohol. Many stones such as marble, travertine, terrazzo, limestone and even some "granites" will react (etch) when they come into contact with the Triple A's.
"My stone clearly wasn't sealed because it has hard water stains on it now."
Not necessarily true. If your stone was sealed with an impregnator sealer, we cannot tell if your stone has been sealed or not. Remember, impregnator sealers typically do not change the color of the stone or add shine. Also, "hard water spots" are actually etch marks. Certain stones such as marble will always react and etch when they come in contact with acid, ammonia and alcohol (even if these stones are sealed).