Two words: Tile Glow
There comes a time when cleaning just isn't cutting it anymore and let's face it, without a shine, tile floors can look dull and dirty.
If you want to make those unglazed ceramic, porcelain and quarry tiles shiny again, the Tile Glow® System gives you that polished look without using any surface coatings or wax.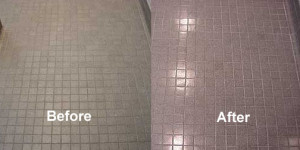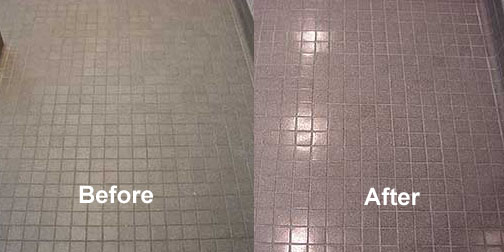 This system is a natural, non-wax compound (powder) that hones and polishes tile floors.
The system contains two products: the first is Tile Glow® #1, the honing compound, and the second is Tile Glow® #2, the polishing compound.
This system does not contain hazardous acids or solvents. It contains citric acid, a "natural" acid used in food preparation and cosmetics, which gives it excellent tile and grout cleaning power. The Tile Glow® System gives a long lasting finish and natural shine to tiles. It does not yellow or scuff and it eliminates the need for the constant waxing and stripping of tiles.


We tend to find that when a surface is polished, people believe it is cleaner. With the Tile Glow® System, the tile floor will remain polished for a very long time.
Keep in mind that this is a professional product that needs to be applied with a low-speed floor machine. Need a step by step guide? Take a look at our instructional videos for Tile Glow® #1 and Tile Glow® #2.
If you're not into DIY, we would be happy to polish your ceramic, porcelain and quarry tile floors for you. Contact us if you need more information about Tile Glow®.