1. Use Neutral Cleaners
When it comes to natural stone countertops, it's safer to avoid acidic and ammonia based products. Stick with neutral cleaners such as Lavenet and Lavenet Green. If you enjoy cooking (like I do) and want to disinfect your countertops after preparing a meal, use Sani-Tyze. These cleaners will not harm or etch your marble, limestone and granite countertops.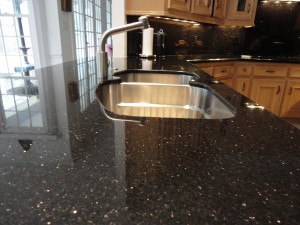 2. Use Coasters and Trays
Acid, ammonia and alcohol can etch (remove the shine) from marble, limestone, travertine and certain granites. Place a tray under bottles in your bar or under your perfume collection in your bathroom. Coasters and cutting boards are also a great idea.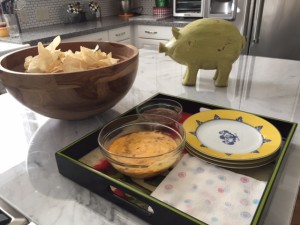 3. Wipe Up Sitting Water
Sitting water can create calcium build up and over time, may even etch your countertop. Try to wipe up sitting water after washing up. I also recommend cleaning with Crystal Clean. This neutral cleaner helps diminish light calcium deposits and soap scum.
4. Seal Annually
Sealing annually with a penetrating sealer such as Seal & Go® S and Seal & Go® W helps with daily cleaning and maintenance. Please note that sealers do not stop acid etching, but they do help with oil and grease repellency.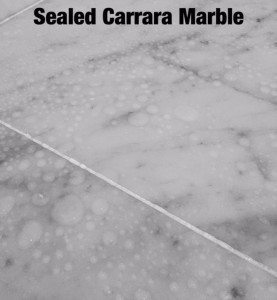 5. When Necessary, Restore And Maintain
Because stones such as marble and limestone react to acids, you may need to re-hone or re-polish your countertops to remove etch marks. Etch marks cannot be cleaned off; the surface of the stone needs to be restored. Restoration companies like International Stoneworks can refinish your top on-site to remove etch marks and light scratches with our no-wax system. And while we are there, we can seal your tops too!