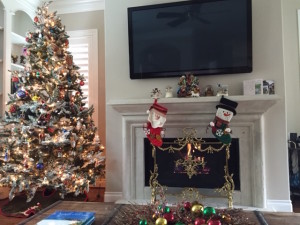 What are your holiday traditions?
I don't know about you, but the holiday season begins for me when I start decorating my home for Christmas.
The first step is putting up my Christmas tree and decorations. I absolutely love buying special ornaments for my tree. I usually pick out delicate and decorative ornaments, not just your typical red and green ones. I love putting on my holiday tunes, "John Denver and the Muppets: A Christmas Together" and grabbing a hot Starbucks Gingerbread Latte while I start hauling out my Christmas gear. However, before I start the whole decorating process, I have to prep my stone surfaces; I am a care and maintenance specialist after all!
Here are some quick tips that will really make the difference and protect your stone surfaces:
Make sure to clean the stone areas first before you put your decorations out.
I recommend lightly cleaning with a neutral cleaner such as Lavenet because you want to remove any surface particles first. You certainly don't want anything on the surface that will scratch your stone countertops or floors once you put out your holiday décor.
Also, place a towel, plastic layer or even parchment paper under your tree stand, so it does not scratch up your floor.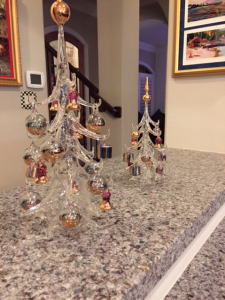 After my decorations are put out, I set the holiday mood with candles. I certainly see a lot of candles out this time of year and they do smell lovely! Whether it's pine or gingerbread, I highly recommend that you do not place the candle directly on your stone top. As the wax melts, the oils from the candle can penetrate into the surface of the stone, leaving a dark oil stain. Try placing your candles on a nice glass tray or plate. You will save yourself a lot of headache by following this simple tip.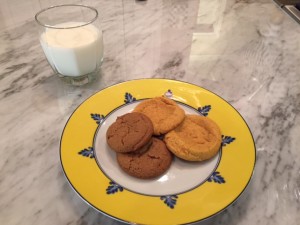 Lastly, my holiday just would not be complete without all the delicious home cooked dishes. We all have our go to dishes and whether you are making cookies for Santa or an entire holiday meal, remember to use cutting boards and neutral cleaners to protect your stone countertops.
Acid- based foods and alcohol as well as acid/ammonia-based cleaners can etch (remove the shine) from marble, limestone and even certain granite tops.
Post-cooking, clean your stone tops with a neutral cleaner such as Akemi Crystal Clean.
If you are making the Christmas turkey (or in my family's case the turducken), I recommend cleaning after with a marble-safe sanitizing cleaner such as Sani-Tyze.
These are my simple stone care guidelines for the holidays. I and everyone at International Stoneworks wish you happy holidays!