Can you believe that next week is Thanksgiving? I can't either and I really need to get my grocery shopping done – I volunteered to make the maccheroni and cheese!
If you're the cook in your family, a clean freak or a perfectionist, here are some last minute stone care tips to spruce up your house before the guests arrive.
For the cooks and chefs:
I'm not even going to ask what is in your recipe for stuffing and sweet potato casserole because I know each family has its own secret recipes. I will give you this tip though: clean and seal your stone countertops prior to your cooking session. It's a good idea to protect your stone from the oily ingredients. You don't want dark oil and grease stains before the holidays!
I recommend cleaning with Lavenet neutral cleaner; it's a neutral cleaner and a degreaser! For sealing your tops, I recommend Seal & Go® S. For sealing instructions click here: "Smooth Sealing."
I also recommend using cutting boards especially for fruits and veggies because marble, travertine and limestone react (etch) to acids and alcohol-based products and foods.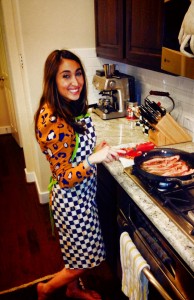 For the clean freaks:
You can also clean with Sani-Tyze after you prep the turkey. This product is an acid-free cleaner that disinfects stone countertops.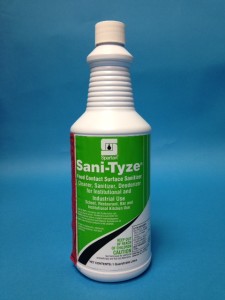 For the perfectionists:
I know your home is already perfect and decorated for the holidays. If you want one small finishing touch for your stone countertops, spray Stone Essentials Countertop Polish before your guests arrive. This product gives a little extra shine to your tops.
For the Christmas enthusiasts:
I have to admit, I love Christmas just as much as you. I don't mind all the Christmas decorations the day after Halloween. Here is my stone care advice to you, Christmas lovers: don't forget to clean and protect your stone floor before you put the Christmas tree up. I recommend cleaning with a solution of Lavenet neutral cleaner to remove any surface dirt and debris. Cover the stone floor with a blanket or towel before you set up the tree stand. You don't want to scratch up your beautiful stone floors.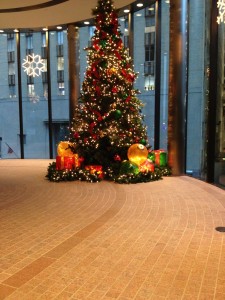 International Stoneworks wishes you a wonderful Thanksgiving holiday!