Granite
Definition: "A very hard, crystalline, igneous rock, grey to pink in color, composed mostly of feldspar and natural quartz" (Marble Institute of America)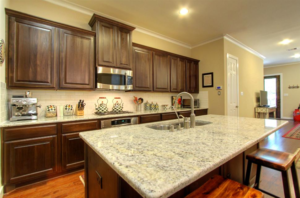 1. Do seal your Granite countertops
Even though the porosity ratio of Granites varies between .46% and 1.5%, I recommend sealing your Granite with a penetrating/impregnator sealer such as Seal & Go® S. This sealer does not change the appearance of the stone and it helps protect against oil and grease.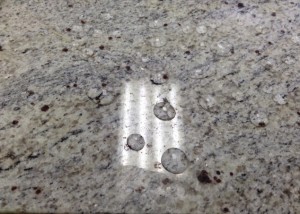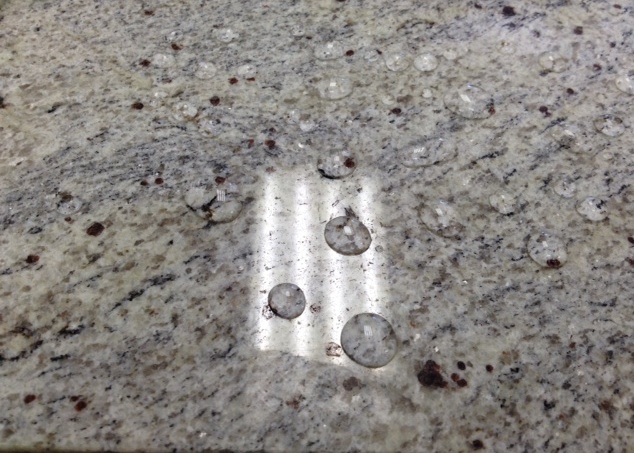 2. Do use neutral stone cleaners
Because you've invested in a beautiful natural stone surface, make sure that you use the proper stone care products such as neutral cleaners (pH levels of around 7 or 8). We recommend Lavenet neutral cleaner.
3. Don't forget to use cutting boards and trivets
It is true that Granite countertops are durable; however, this stone isn't impervious to everything. If you're cutting up veggies or boiling a kettle to make tea, don't put these items directly on the Granite countertop.
4. Don't just use Granite on your countertops
Don't get me wrong, I love a good granite countertop, but granite is a practical stone for many areas, outside and inside. The reason is because most granites do not react to acids. You can also pick your level of shine: Granite can be polished, honed, textured, flamed, etc.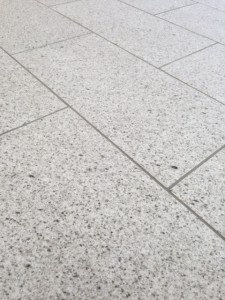 Soapstone
Definition: "A 'talc-rich' known for its heat, chemical and stain resistant properties" (Marble Institute of America)
1. Do use mineral oil if you want to darken your Soapstone
Mineral oil is readily available at your local hardware store and is a quick and easy maintenance product for Soapstone countertops.
2. Do use Soapstone in the kitchen
Because most Soapstone do not react to acids, it can be a good choice for kitchen and even bathroom countertops.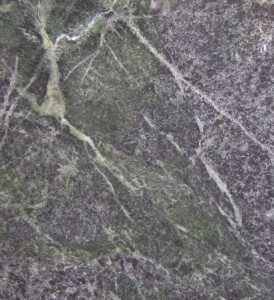 3. Don't forget your cutting board
Soapstone is easy to maintain; however, it can scratch. Make sure you have a cutting board when you do your chopping and food prep.
4. Don't worry about sealing Soapstone
Soapstone is a non-absorbent stone and is very dense.