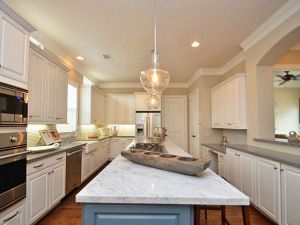 It is no secret that Carrara white marble is an extremely popular stone in our homes and buildings. We love our clean, white and elegant kitchens and we admire dazzling polished white marble lobby floors. However, the city of Carrara, Italy (where this gorgeous marble comes from) is facing big changes imposed by the Tuscany region.
The Tuscany region is attempting to annex Carrara marble quarries to increase its revenue. According to Italy 24, "The regional assembly of Tuscany granted itself the right to legislate
 on private property, and then passed a law to bring under public ownership all the quarries in the city area — including those currently in private hands, taking advantage of a 1751 edict by the Duchess of Massa Maria Teresa Cybo-Malaspina, as well as other previous acts."
This act has obviously been met with some opposition from groups such as Forza Italia and Fratelli d'Italia, believing it to be unconstitutional and an act reminiscent of Communism.
To add even more conflict to the situation, the Regional Landscape Plan, which was created to protect the rolling hills of Tuscany, certainly impedes the quarrying process as well.
The vast majority of Carrara Quarries have portions of their cutting surfaces (or in some cases, all cutting surfaces) belonging to private ownership. The owners would now have to pay a licensing fee. In general, Italian quarries are owned by private entities, making the quarries in Carrara the only public quarries in Italy.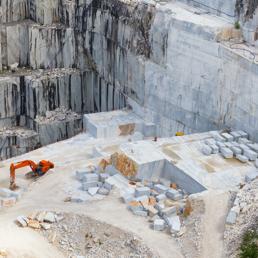 In defense of the bill, the president of Tuscany Enrico Rossi states, "The objective of this bill is to return the exploitation of public property to legal certainty." Goals include increasing growth in revenue and growth in the district's marble sector for the Carrara City government, which would supposedly increase welfare and service to the surrounding areas.
According to Italy 24, "the once-private quarries will last for seven years, then the government will allocate them through open tender. But if the tenants of a quarry pledge to manufacture 50% of the excavated marble in situ, after acknowledging the end of their private ownership, the license may be extended to 25 years."
We will have to wait and see how this dispute plays out, so until then we hope for the best and I will just say, buona fortuna.
Source: http://www.italy24.ilsole24ore.com/art/business-and-economy/2015-03-11/carrara-132127.php?uuid=ABgYfU7C