To our wonderful and very valued customers, I am penning this blog instead of filling your inbox with another COVID-19 e-mail about the state of our business during this Pandemic.
As of today, March 18, 2020, International Stoneworks is still fully operating and we plan on staying open for the foreseeable future. International Stoneworks will of course continue to listen to the authorities and follow their instructions. If any of our customers would like to see a copy of our internal memo on Employee Safety and Cleanliness during COVID-19 we would be happy to send you a copy.
Concerning products, we are still shipping and you may want to consider purchasing the product, Sani-Tyze. Sani-Tyze is a ready-to-use quaternary-based cleaner, sanitizer and deodorizer. Sani-Tyze is safe to use on marble, travertine, limestone, terrazzo, granite, and slate. The formula is clear and will not stain surfaces and leaves no grit or soap scum. Sani-Tyze is also an effective deodorizer because it stops the growth of bacteria that can cause odors. This product can be purchased from our website, www.intlstoneworks.com.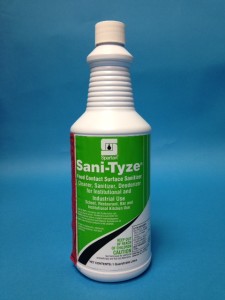 Why consider stone restoration during the Pandemic, COVID-19? Everyone must make his or her own decision as to what is healthiest and best for your property, whether it is a home or commercial building. In the case of a commercial building, if you have less tenants and employees at this time, restoring stone surfaces would be less of a disruption to the tenants and to the daily routine of the building. We can perform our stone restoration work during the day or in the evening for commercial properties. We will work with you to address all of your health and safety concerns.
As our company name states, we are an international company. We not only restore stone in your homes and buildings here in Texas, but we also ship stone care products around the world. Not only that, but our employees have families around the world: Peru, Italy, Egypt, Mexico, San Salvador, France…the list goes on. Our hearts go out to everyone during this Pandemic. We strive to keep our customers and employees safe, while still performing our optimal stone restoration services.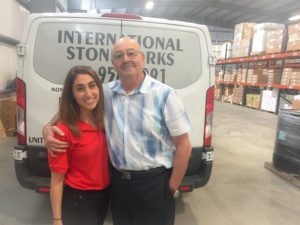 Jacqueline Tabbah, Vice President
International Stoneworks, Inc.