Let's face it: Amazon is the quickest and easiest way to get what you need these days.
I end up using Amazon a lot; everything from Christmas gifts to regular household cleaners and everything in between. As a consumer, it is difficult to make it to the store sometimes, and then the light bulb turned on for us at International Stoneworks.
If we, as a consumer, find it convenient to shop on Amazon, why not sell our stone care products on Amazon? We've hopped on the bandwagon and here we are! You can now find Stoneworks® products on Amazon.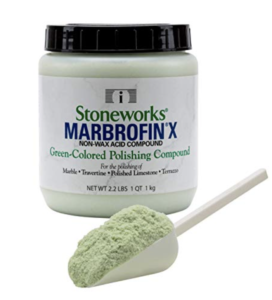 From your everyday stone cleaner to professional marble polishing powders: our products are now available on Amazon Prime, which means free two-day shipping. Homemakers can get their products in a snap and professionals can have their stone restoration products for their upcoming job in no time!
This is a project that we started working on about a year ago and it has been a labor of love. First off, we had to make some design changes. You'll notice that our products have a new look. We've redesigned our labels and they look fabulous! Crisp, glossy and easy to read. Same great product, but with a fresh look.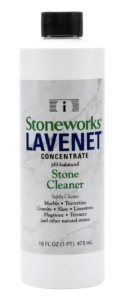 We'll keep it brief, but here is a list of our stone care products that are now available on Amazon:
Lavenet® neutral stone cleaner that can be used daily
Lavenet® Green, environmentally friendly stone cleaner that can be used daily
MDR (Mineral Deposit Remover), an awesome tile and grout cleaner and calcium deposit remover
SAC (Stain Absorbing Compound), a stain remover for natural stone, great for oil and grease stains
Seal & Go® S, a stone and grout penetrating sealer
Our more professional products include:
Marbrofin® X, a professional no-wax green powder polishing compound for natural stone
Tile Glow® #1 and Tile Glow® #2, a professional no-wax restoration & polishing product for tile floors
Zoom, a wax stripping product
Ver Glow #1 and Ver Glow #2, a professional no-wax restoration & polishing product for natural stone
We're selling our products in various sizes to suit your needs. Whether you are like me, just looking for a daily cleaner for your stone surfaces or you are a professional looking for that next great stone polishing product, these products can be easily bought and sent to you via Amazon.
And we're still available for questions and will offer the same customer service, best of both worlds: Amazon Prime and family business customer care!