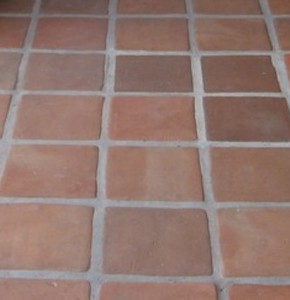 Don't you just love that bright and warm look of a Saltillo tile floor? Saltillo tiles are used predominantly in houses and give a nice rustic feeling to the home.
What is Saltillo tile exactly? It's a type of terra cotta tile that originates from Mexico. These tiles are baked in high heat and usually have color tones of orange, red and yellow. The color is a result of how close the tile is to the fire – I thought that was a pretty interesting fact!
The Saltillo tile does not have a glaze on it, so naturally it has a flat (honed) finish. This tile is also highly porous and needs to be maintained properly.
That brings me to my favorite topic: How to care for Saltillo tiles.
Saltillo tile floors need maintenance just like natural stone. Cleaning with neutral cleaners, like Lavenet on a regular basis and sealing on an annual basis can help preserve these surfaces.
When it comes to sealing Saltillo tiles, you have several options:
If you like the natural look of the tile, you can use penetrating sealers (such as Seal & Go® S or Seal & Go® W) that simply protect the surface.
Both products are great penetrating sealers, meaning they go into the pores of the surface and repel liquids like water, coffee, tea, grease, oil, etc. These sealers will not add color or shine.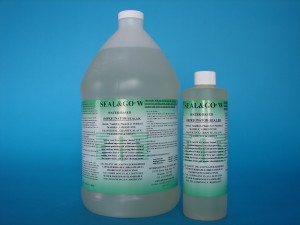 If you want to darken and bring out the natural colors of the tile, Seal & Go® Enhancer S may be a good option. This penetrating enhancer sealer brings out the various colors of the tiles and will give a darker and richer appearance to the floor; however, it will not add shine. It resists water and stains while enhancing the overall appearance.
If you would like to add some shine to the tile, I recommend applying Seal Out, a topical (acrylic) sealer that will add a medium shine to the floor.
If you are in the Houston area and are interested in having your surface refinished/stripped clean, please contact International Stoneworks, Inc. and we would be happy to give you a quote.