Whether you are interested in having stone restored in your building, office or your home, it is important to ask the right questions before hiring a stone restoration company.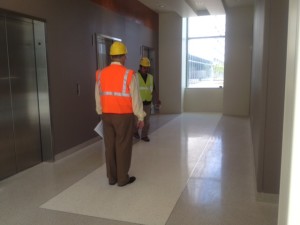 Basic questions and information you should know:
Does the company have liability insurance?
Will the restoration work be sub-contracted to a different company or are the workers actual employees of the company?
How long has the company been in business?
Ask for a reference list.
Ask the stone restoration company to come to your building or home to give you an estimate first, before scheduling the restoration project.
What techniques will the restoration company use to refinish the stone?
How long will the restoration project take?
How will the restoration company protect your surrounding carpet, wood, cabinets, etc.?
What is the lead-time for scheduling a restoration project with the restoration company?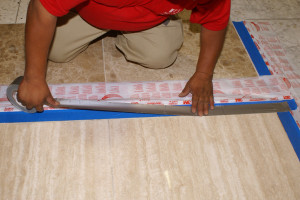 As a restoration company, here is what we want to know about you and your stone:
What type(s) of stone do you have (if you know) and what color is it?
How many months/years has it been since the stone has been installed?
What issues are you having with the stone? Be as specific as possible.
Does your stone have a coating on it?
Approximately how large is the area that you would like to have restored?
What area of town is your building or home?
Do you have children or pets?
What days or times work best for you?
The answers to these questions will help us determine the restoration process needed, the time the work will take and, therefore, will ultimately assist us in quoting you a fair and accurate price.
If you are in the Houston area, give International Stoneworks, Inc. a call at 713-956-8291 or toll free at 1-800-775-TILE. We would be happy to answer your questions and make an appointment to give you an estimate to restore your stone.
To find out more about International Stoneworks, Inc. visit our website at www.intlstoneworks.com.