Ever heard of these stone restoration terms before: "Magnesite bond segments," "bricks," "Munich segments?" If you've been in the stone restoration game long enough, I bet you have. I on the other hand, am not very familiar with this vocabulary. Full disclosure: I'm 31 years old and I've been in the stone restoration industry for 8 years.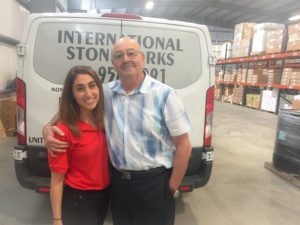 As someone who has been mentored by a stone restoration veteran (my father, Rawi), but who also loves to stalk the Stone Restoration Group on Facebook, I have the pleasure of witnessing two different generations. The "Old School" stone restoration craftsman and the "New School" stone restoration rock stars.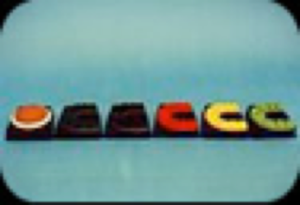 Let's start with some hot button issues: crystallization, wax, and other topical sealers (gasp!)
I've heard plenty of younger stone restoration professionals completely swear off some of these "old school" restoration techniques.
On the flip side, we have new hot button issues: engineered Quartz countertops, epoxy grout, diamond impregnated pads (double gasp!) I've also learned that many stone restoration veterans are not interested in working with these new materials.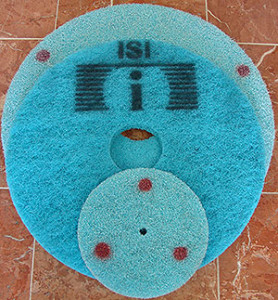 Perhaps the lesson here is: there is a time and place in stone restoration for all of these services and products. Also, don't knock it 'til you try it! Make sure you've done your R & D before you swear anything off.
Next point of contention: How do you attract and retain your customers?
I believe the old school way is by creating actual relationships with their customers; face time (and I mean actual face time, not iPhone Face Time) is important. This direct approach and hands-on method is what helps old school stone restoration specialists maintain a loyal customer base.
Alternatively, new school creates a brand for themselves and for their company. New school has an up-to-date website and has a firm grasp on social media. On these various online platforms, new school stone restoration specialists create an online place that customers can go to in order to learn about various stone care methods. They are not afraid to disseminate knowledge because they will be seen as a reliable source of stone care information; no pushy sales tactics needed.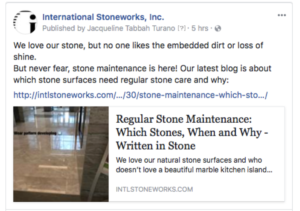 What can we learn from each other? A quick wrap up:
Old school
You can't disregard social media and new online platforms
Be open to new stone restoration techniques and technology
Show these whipper snappers that you are up-to-date on restoration techniques for new materials and finishes
New school
You can't lose personal relationships with your customers
There is a time and place for "old school" techniques – even wax…maybe even crystallizers
Continue to try new and innovative techniques – we are the future of stone restoration
Come see Rawi Tabbah, David Bonasera, Lucas Willemse, and me duke it at out at The International Surface Event (TISE), Old School Vs New School: Let's Rumble! Stone Restoration (MN08) Monday, January 29 at 10:50 a.m. See you in Vegas!