Now that we've had a few days to regroup from The International Surface Event (TISE) in Las Vegas, I'm counting down my favorite moments from this excellent annual event:
First off, I have to mention how much I enjoyed presenting this year at the "Managing A Family Business Forum." My fellow panelists and I certainly come from different backgrounds, but we all agreed that working with your family starts with respecting one another. The forum drew quite the crowd even though we had an early start at 8:00 a.m.! Thank you to everyone who attended and participated.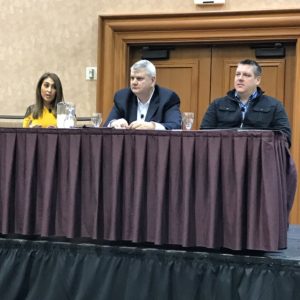 Next, I have to give a shout out to my Women In Stone. We had a great panel discussion that highlighted many of the challenges women in the work place face on a daily basis.
My favorite response came from Informa's Amie Gilmore on the topic of "Pressure To Do It All." She said, "If you don't get everything done that day, don't stress; the world won't explode."
The panel was followed by speed mentoring (think speed dating, but instead of looking for a soul mate, you're speaking with an amazing mentor). I enjoyed all of my conversations with my various mentors and made a few new friends in the stone industry.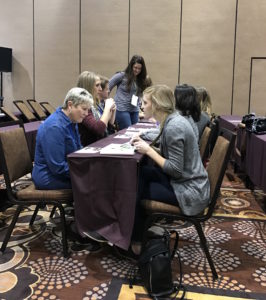 I know what you're thinking: This is Las Vegas! What about the parties? Yes, I'm getting there: one of my favorites was the TISE Marble Institute of America (MIA) Happy Hour. First off, I won a fifty-dollar gift card to Applebee's, (I never win anything, so this was huge) but more importantly, I was able to mingle with our stone industry friends that I get to see only once or twice a year.
Another notable fête was the MSI party at the Skyfall bar at the Delano, which my generous Women In Stone mentor, Allyson Humphries invited me as her guest. The view was out of this world and the company even better.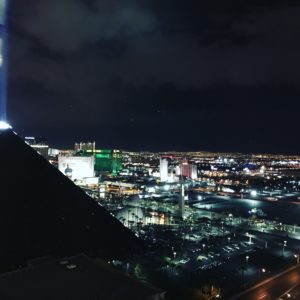 Lastly, I want to mention the stone restoration classes that were part of the education program: the Maintenance and Restoration Forum and the Care and Maintenance Interactive Experience. I am in the stone restoration industry after all and I love joining these classes to refresh my memory and learn about various honing and polishing techniques.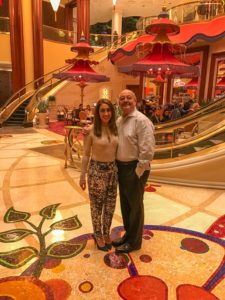 All in all, I had a great time at TISE 2017 and I'm already looking forward to next year.