1. No dust
Stone restoration is a wet process, so there is no dust involved. However, because we use water, the first part of our process is protection. We use plastic and blue painters tape to protect your baseboards and cabinets.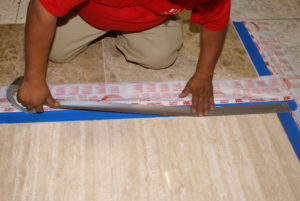 2. The shine comes from the stone itself, not a sealer
There is a common misconception that stone sealers add shine. While there are sealers out there that can add shine, we use impregnator (penetrating) sealers such as Seal & Go® S to seal natural stone surfaces. This sealer adds no color or shine; it just protects.
Our no-wax polishing process lightly abrades the surface of the stone and produces a natural shine from the stone itself.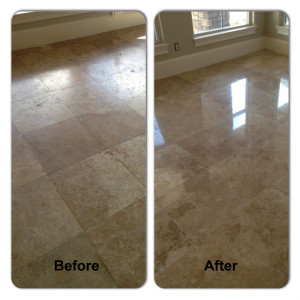 3. We can hone or polish stone
If your style is not a high gloss finish, no problem! We can hone natural stones such as marble, travertine and limestone to a more matte finish.
4. It's not just for floors
We also restore stone countertops, showers, fountains, walls, monuments, stairs, you name it!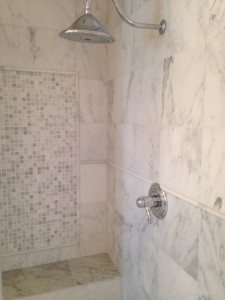 5. It's your safety net
The beauty of natural stone is that is lasts and lasts (think of the Ancient Egyptian and Greek structures). However, the finish wears over time and some stones are prone to acid etch marks. Stone restoration helps you to maintain its lovely finish.
I.e. if you spill toilet bowl cleaner or lemonade on your marble, don't freak out; just give International Stoneworks a call and we can fix it.