How many building restrooms have you been to that have those little 1 X 1 ceramic tiles? And even though the tile floor may be clean, it always looks dirty. Many have resorted to constantly waxing and stripping and re-waxing these tiles. Applying a coating or wax on tile floors may seem like a less expensive option at first, but when you tally up all the maintenance it incurs, you are actually spending a lot of money trying to keep these floors looking shiny.
So what are your options? How can you polish ceramic and porcelain tiles without using a topical sealer or coating?
Oh look! I have your tile polishing answer right here: we call it the Tile Glow® System. This system is a natural, non-wax compound for the honing, polishing and restoration of most unglazed ceramic, porcelain and quarry tiles.
The system contains two products: the first is Tile Glow® #1, the honing compound, and the second is Tile Glow® #2, the polishing compound.
This system does not contain hazardous acids or solvents. It contains citric acid, a "natural" acid used in food preparation and cosmetics, which gives it excellent tile and grout cleaning power. The Tile Glow® System gives a long lasting finish and natural shine to tiles. It does not yellow or scuff and it eliminates the need for the constant waxing and stripping of tiles.
We tend to find that when a surface is polished, people believe it is cleaner. With the Tile Glow® System, the tile floor will remain polished for a very long time.
Check out the difference: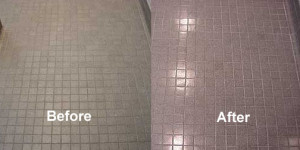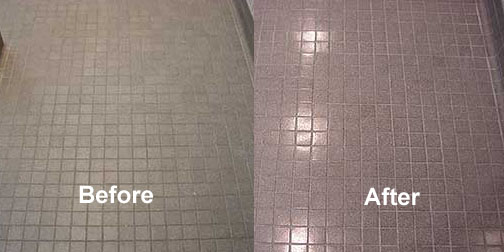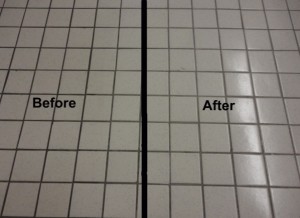 Want to learn more about how to apply the Tile Glow® System? Watch our application videos here: Tile Glow® #1 and #2 Application Videos